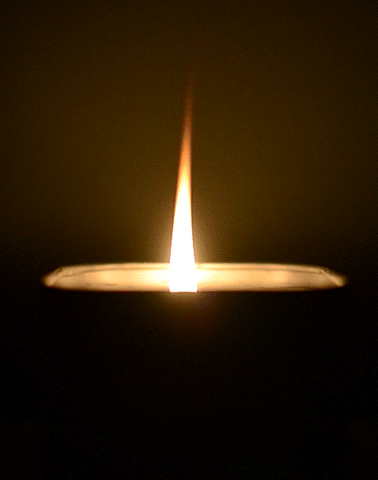 We're good for tonight. Earliest I'd say to log in to mixlr would be about 7:30 EST or so. You won't hear anything until closer to 7:45 but at least you'll know you're connected, I'll know it's working on my end, and we'll be able to listen to some walk in music before the show starts at 8. We'll do a song at the top of the hour, play the first set, intermission song, second set, one final song.
http://mixlr.com/phooklive12345/
Room Name on android/ios: phooklive12345
This is in Coz' memory but also in memory of all the other phookers we've lost over the years. That funky little animated candle is for them. If you've posted 100,000 times or once you're forever one of us and family. Post your favorite memories of those who've moved on from this existence, goof around, bring up a favorite phook thread, talk about past shows, laugh your ass off, light a bowl, dance in your pajamas, I don't care as long as it involves you having as good a time as they are at the great gig in the sky.
In the end it was easy going with Pete's favorite Phish show, and I'll be using Charlie Miller's remaster. I didn't realize it was because of Pete that we have this particular source. gottajibboo gave me the heads up with that bit of info and since it has CM's stamp you know it sounds great.
Phish
12/30/95
Madison Square Garden, NY
Entrance Music:
Wharf Rat>Swept Away - Holly Bowling, Phoenix, AZ 5-20-2017
Box of Rain - Grateful Dead, American Beauty
Set 1:
Prince Caspian>
Also Sprach Zarathustra>
Suzy Greenberg
David Bowie
Simple>
It's Ice>
Kung>
It's Ice>
The Man Who Stepped Into Yesterday>
Avenu Malkenu>
The Man Who Stepped Into Yesterday>
Divided Sky
Sample in a Jar
Intermission:
So Many Roads - Grateful Dead Chicago, IL 7-9-95
Set 2:
Audience Chess Move
Ya Mar*
Free>
Harry Hood>
AC/DC Bag>
Lifeboy
Scent of a Mule>
Cavern>
Run Like an Antelope**
Encore:
Coz'd (A Day in the Life...did not play)
And We Bid You Goodnight - Grateful Dead, East Rutherford, NJ 10-16-89
* w/ Auld Lang Syne tease
** w/ Gimme Some Lovin' tease from Page